Use the
power

of

predictive

intelligence

to identify consumer and category trends
Crystal-clear foresight for total confidence.
CRG Predictive Intelligence's HUUNU Futures platform uses a validated behavior-based algorithm to predict future consumer trends and behavior with proven 90% accuracy.
How does CRG Predictive Intelligence predict consumer and category trends?
To predict consumer trends, CRG deploys an AI-powered predictive intelligence platform called HUUNU to collect both qualitative and quantitative data using a unique gamified prediction market methodology. In a prediction market, participants are asked to bet on how they predict others will behave in the future, and then justify their bets. A validated behavior-based algorithm analyzes this data to predict not only which consumer trends are expected to happen, but also their speed, size and timing, equipping companies with the data they need to understand and capitalize on the future, and make confident strategic decisions.
The
benefits

of using

predictive intelligence

to identify consumer and category trends
Unlike syndicated consumer trend reports, CRG's consumer and category trend future-casting is based on custom predictive intelligence research, delivering a host of important benefits to companies looking to gain an unprecedented strategic advantage.
Breakthrough speed
Get industry-leading predictive research in days, as opposed to weeks or months.
Better trend timing prediction
Unlike traditional research methodologies, predictive intelligence delivers insight into the timing of consumer trends, so that businesses can be better positioned and prepared to capitalize on them.
Backed by behavioral science
The HUUNU platform leverages behavioral science and AI to aggregate likelihood as a percentage-based measure.
Find out both "what" and "why"
HUUNU Futures is based on both quantitative and qualitative data, delivering insights into not only which consumer and category trends are expected, but why.
Sizing and growth metrics
HUUNU Futures allows you to predict the speed and size of trends, market forces and customer needs so that you know exactly where you're heading, and when you'll arrive.
Access a global audience
HUUNU Futures gives you access to audiences across the world via an engaging betting game platform.
Why trust CRG Predictive Intelligence for consumer and category trend research
CRG Predictive Intelligence's future-casting solution is powered by HUUNU, the premier predictive intelligence platform since 2006.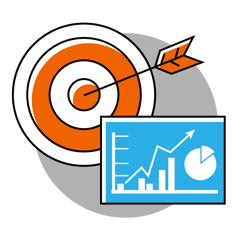 More accurate data
Humans are much better at predicting how others will behave. HUUNU Futures utilizes a gamified prediction market to gather data. In this format, research participants are challenged to bet virtual currency on how they think others will respond or what they think others will prefer in areas in which they are already knowledgeable. How much they bet tells us how sure they are. How fast they bet tells us how they feel about their choice. The result is an informed, contextualized prediction that draws on participants' tacit knowledge, delivering richer, more accurate answers and reducing rational response bias.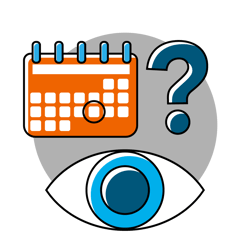 Find out what's going to happen, when and why
A prediction market generates both qualitative and quantitative feedback, delivering deeper, richer, more detailed insights. With 90% accuracy, HUUNU Futures can predict:

Trend growth likelihood
Will it grow? How fast? How big?

Segment and brand
Who will lead?

Trend timing
When will it happen?

Reason for the trend
The reasons it will happen.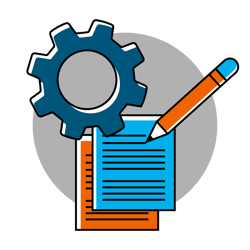 Custom research design
Unlike syndicated trend reports, our expert team of researchers will work with you to build a custom predictive intelligence questionnaire that aligns with your unique business objectives, giving you the answers you really need, and plenty of runway to capitalize on them in time.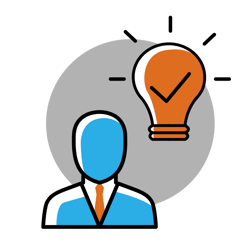 We're right 90% of the time (and we can prove it)
Proven accuracy over time is particularly important for consumer and category trend foresight, in which trends often unfold over a number of years. Over the last decade, retroactive research has proven our prediction market algorithm has a validated accuracy rate of 90%, 3 years out and beyond.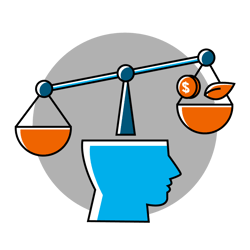 The most cost-effective and efficient way to make the right call
CRG's predictive consumer and category trend research solution is up to 20% more cost-effective and 50% more efficient than traditional market research methodologies.

"We love the Prediction Market methodology."
We love the Prediction Market methodology and think it's "cool" how you incorporate the token system and ask people to predict how others would react instead of themselves. We're really excited about the results!
Associate Brand Manager, Campbell Soup Company
Predict timing, sizing, and impact with

consumer and category trend research

from CRG Predictive Intelligence



CRG's HUUNU Futures platform delivers predictive research you can bet on.
Frequently asked questions about consumer and category trend future-casting
What's the process for predictive research design with CRG Predictive Intelligence?
1. Get in touch and request a proposal.

2. We set up a discovery call with you to identify which decisions need to be made, and what your business objectives are.

3. We return a proposal, including the recommended questions, sample source/specifications, and the relevant deliverables.

4. Your questionnaire is programmed into the survey platform and enters the field for 2-7 days, depending on survey requirements.

5. Once the field is closed, you'll receive topline data the next day, and the full report two days later.

How does HUUNU Futures differ from traditional trend future-casting methodologies?
As market research tools, traditional trend future-casting approaches such as futurist publications, syndicated data and desk research, predictive analytics and modeling, and social media and sentiment analysis have a number of limitations. Firstly, insights are based solely on what's happened in the past and then projected into the future as consumer foresight. These methods do not tell you the size and timing of trends, and they can't provide reasons why these trends may happen.

Furthermore, traditional approaches are generally very expensive, time prohibitive, regionally limited and unable to measure or validate accuracy.