Advanced

message testing

powered

by

predictive intelligence
Test and refine your way to effective, resonant marketing messaging with CRG Predictive Intelligence's advanced message testing solution.
Message testing is a form of market research that evaluates the effectiveness of marketing and advertising messaging within a certain target audience. Companies use message testing to develop and refine compelling brand, product, or service messaging to ensure resonance with potential customers, increasing the likelihood that the chosen messaging strategy achieves specific business objectives, such as improving engagement, conversions, sales, or awareness.
The benefits of using predictive intelligence to test messaging
From value propositions and taglines to product descriptions, CRG Predictive Intelligence provides an industry-leading message testing solution to accurately test marketing messaging of all kinds, helping you develop communications that hit the mark, every time.
Get results 5X faster
CRG Predictive Intelligence's rapid turnaround time means you'll have the answers you need in days, not weeks or months.
Accurately predict performance
CRG Predictive Intelligence's message testing solution has a proven in-market accuracy rate of 90%. Data-backed decision-making makes every call the right call.
Strengthen and refine
Deep qualitative and quantitative insights into message performance mean you can make informed adjustments to maximize engagement, increase conversion rates, and improve overall marketing communication efficacy.
Get more bang for your budget
Throw your budget behind messaging that actually works, while failing fast on less compelling options.
Clear messages, better communication
Idea screening allows you to ensure that messages are clear, concise, and easy to understand by your target audience.

"Rethinking launch strategy."
The fact that an unexpected concept performed so strongly made us rethink our launch strategy and reorder the priority of our concept development.
Senior Brand Manager, Starbucks
Why trust CRG Predictive Intelligence for
message testing?
CRG Predictive Intelligence's message testing solution is powered by HUUNU, the premier predictive intelligence platform since 2006.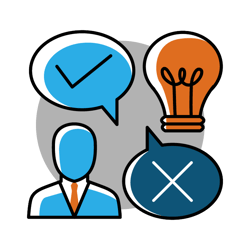 Innovative research design for richer insights
CRG Predictive Intelligence's methodology challenges research participants to bet virtual currency on how they think others will respond to messaging in areas in which they are already knowledgeable. How much they bet tells us how sure they are. How quickly they bet tells us how they feel about their prediction. Because humans are much better at predicting how others will behave, this methodology delivers richer, more accurate, highly contextualized insights, while mitigating the effects of rational response bias.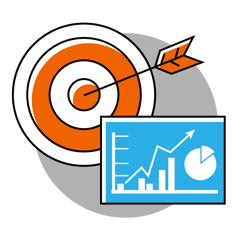 Qualitative AND quantitative data
Participants are asked to justify their bets with a qualitative rationale for every question they answer, providing a wealth of insights invisible to quant-only methodologies. The voice of the consumer comes through, loud and clear, and they'll tell you exactly what's working, and what isn't.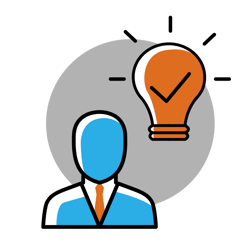 We're right 90% of the time (and we can prove it)
Predictions are inevitably proven true or false in time. Over the last decades, post-launch research has proven our prediction market algorithm has a validated accuracy rate of 90%, 3 years out and beyond. You won't find those odds elsewhere.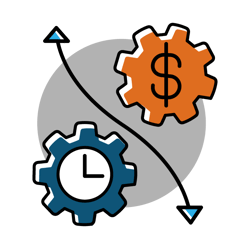 Refine your messaging strategy for maximized results
The HUUNU platform delivers granular insights that will give you clear, actionable recommendations on how to strengthen and improve your messaging for maximum impact. Find out exactly what works, what doesn't, and why.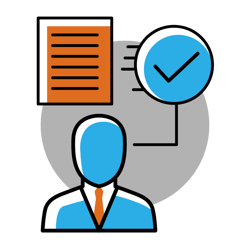 From launch to report in 72 hours
You don't have to sacrifice quality for speed. Industry-leading research is completed in three days or less, not weeks or months.
Send the

right

message,

every time

, with

accurate

message testing

by CRG Predictive Intelligence.

Reach out for a free demo today. We'll show you how it works, no obligation.
Frequently asked questions about
idea screening
What can I test using a message testing solution?
Companies use message testing to evaluate all kinds of marketing messages, including:

Taglines
Headlines
Product descriptions
Value propositions
Print ad copy
Website copy
Digital ad copy
Brand messaging
Calls to action
Social media copy
And more.
What's the process for setting up message testing with CRG Predictive Intelligence?
Get in touch and request a proposal.

We set up a discovery call with you to identify which decisions need to be made, and what your business objectives are.

We return a proposal, including the recommended questions, sample source/specifications, and the relevant deliverables.

Your questionnaire is programmed into the platform and enters the field for 2-7 days, depending on requirements.

Once the field is closed, you'll receive topline data the next day, and the full report two days Once the field is closed, you'll receive topline data the next day, and the full report two days later.
Why should I test my marketing communications with a message testing tool?
There are a number of important reasons companies conduct message testing to evaluate and refine their marketing communication strategies. Message testing gives you the means to quantify the strength and efficacy of your proposed messaging, both at a broader strategic level and on an execution level, facilitating data-backed decision-making throughout the communication development process.
By testing messaging within your chosen target audience, you can determine how it is expected to perform within that market, identifying the messaging that is most likely to have the desired business impact (increased sales, more conversions, improved awareness, or improved engagement). Being confident as to the effectiveness of the messaging you've chosen reduces the risk of spending resources on messaging that fails to resonate with your customers and deliver results.
Does CRG Predictive Intelligence's message testing solution provide probability-based data?
Yes, our algorithm aggregates probability scores in real-time and delivers a percentage-based probability score in the final report. For example, the report will indicate that Message A is 91% likely to motivate action.
How quickly can I get message testing results with CRG Predictive Intelligence?
You'll receive your first report 72 hours after your survey has launched.